Bird On A Branch Wall Art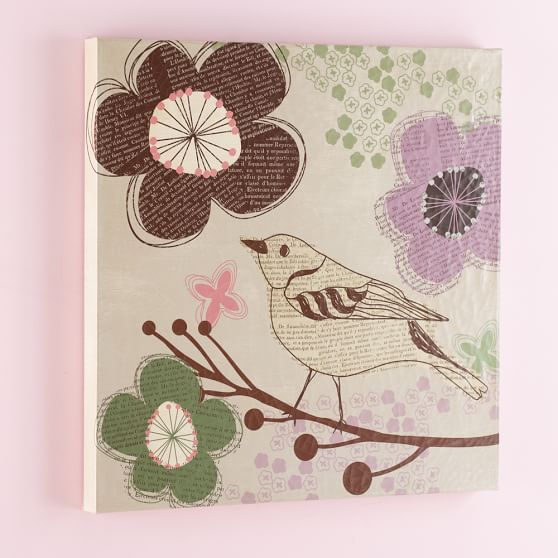 Overview
Add garden variety to your walls with this printed floral wall art starring a sweet songbird. Printed on cotton canvas and hand finished for the look of an original.
24 x 24"
Giclée-printed canvas.
Finished with a hand-applied water-based sealant.
Dimensions + Care
Details
Canvas is secured to wood stretcher bars.
Mounts via wire on the back.
Care
Wipe with a soft, dry cloth.
Shipping Info
This item ships directly from our manufacturer. Please allow 2-3 weeks for delivery.
Bird On A Branch Wall Art
| Item | Price |
| --- | --- |
| Bird On A Branch Wall Art, 24''x24'' | No Longer Available |
Pricing may vary at time of purchase.
Product subject to availability. If you have any questions regarding this item(s), please call
1.866.472.4001
.