Capiz Floor Lamp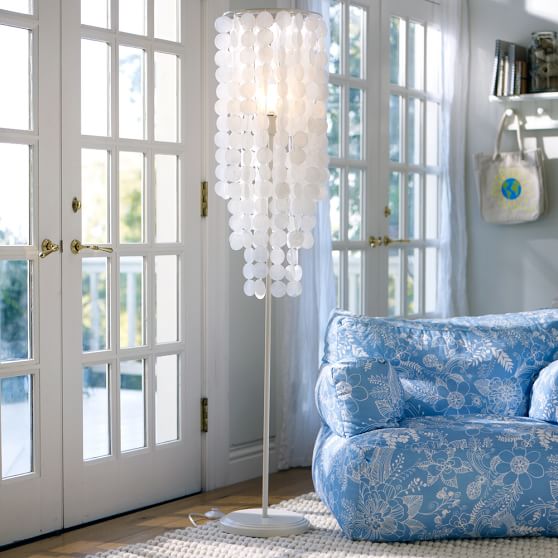 Overview
A great update for spring, this island-style lamp features rows of white capiz shells dangling from an iron frame.
DETAILS YOU'LL APPRECIATE
Base is crafted of metal; frame is detailed with capiz shells.
Extra capiz shells are included with lamp.
KEY PRODUCT POINTS
On/off switch located on the cord.
UL-listed.
Title 20 compliant lamps will be shipped to CA addresses. Learn more to understand product differences.
Dimensions + Care
DIMENSIONS
Overall: 12" diameter, 57.75" high
Cord: 6' long
Bulb: 100 watts, type A (not included)
CARE AND MAINTENANCE
Dust with a soft, dry cloth.
Shipping Info
This item will arrive in 3-5 business days. Please proceed to the Payment & Review page of Checkout for a precise delivery estimate.
Capiz Floor Lamp
Pricing may vary at time of purchase.
Product subject to availability. If you have any questions regarding this item(s), please call
1.866.472.4001
.