Graphic Quotes Wall Art - Black/Purple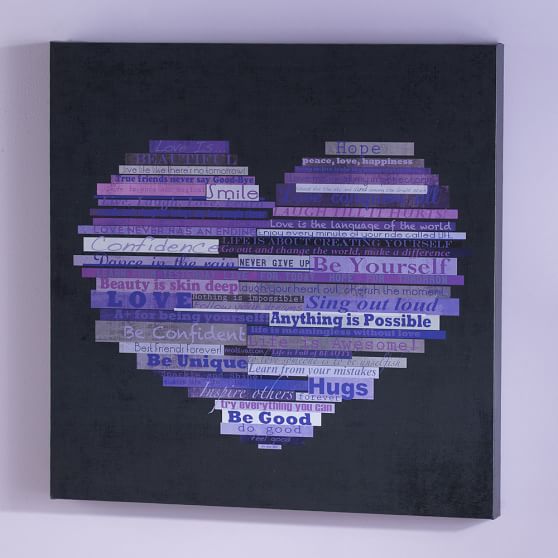 Overview
This feel-good mural adds heart and soul to any space. A collage of white and lavender words are printed in a mix of fonts atop cotton canvas.
24 x 24"
Giclée-printed canvas.
Finished with a hand-applied water-based sealant.
Dimensions + Care
DIMENSIONS
CARE AND MAINTENANCE
Wipe with a soft, dry cloth.
Shipping Info
This item ships directly from our manufacturer. Please allow 2-3 weeks for delivery.
Graphic Quotes Wall Art - Black/Purple
| Item | Price |
| --- | --- |
| Graphic Quotes Wall Art, 24''x24'', Purple/Black | No Longer Available |
Pricing may vary at time of purchase.
Product subject to availability. If you have any questions regarding this item(s), please call
1.866.472.4001
.