Star Paper Pendant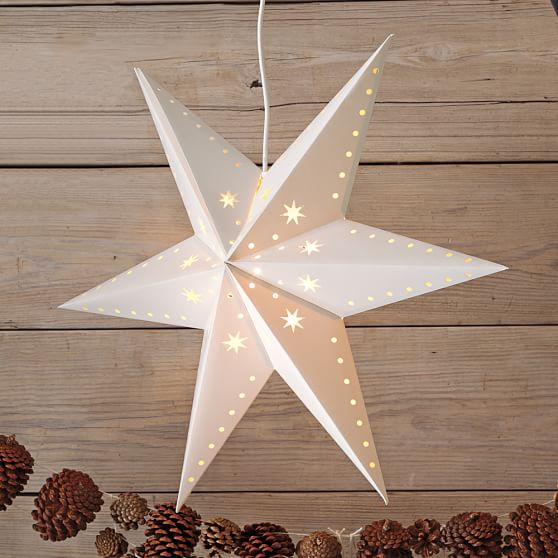 Overview
Hang some celestial style in your room with this star-shaped paper lantern.
27" diameter, 9.5" high
Made of cardstock with die-cut details.
Use our cord kit (sold separately) to illuminate.
Cord kit cannot be hardwired.
Hanging hardware not included.
Final Sale
Final-sale items, identified by a price ending in $0.99, cannot be returned. Once placed, your order for any final sale items cannot be canceled.
Shipping Info
This item will arrive in 3-5 business days. Please proceed to the Payment & Review page of Checkout for a precise delivery estimate.
Star Paper Pendant
| Item | Price |
| --- | --- |
| Star Paper Lantern, White Star | No Longer Available |
Pricing may vary at time of purchase.
Product subject to availability. If you have any questions regarding this item(s), please call
1.866.472.4001
.