Tuxedo Ruffle Shade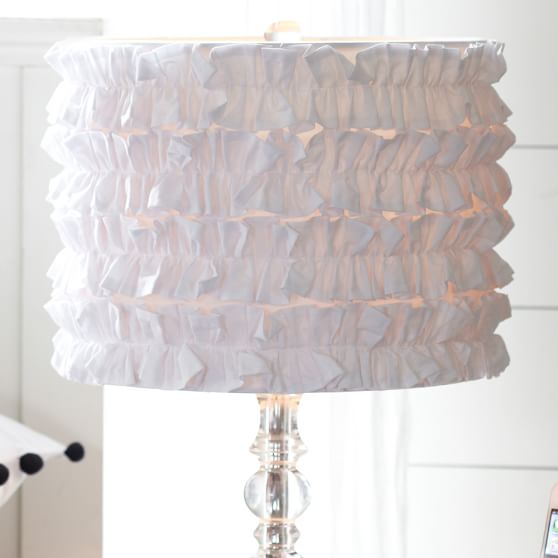 Overview
Rings of ruffles give this shade its glowing good looks.
11" diameter, 9" high
Frame is crafted of iron and covered in cotton.
Ruffles are stitched onto the shade.
All our shades, with the exception of chandelier shades, require a harp and finial to secure to a lamp base.\
Shown with our Delite Lamp Base (sold separately).
Imported.
Mix + match our lamp shades + bases to create your own unique look with our Design Your Own Lighting Tool.
Dimensions + Care
DIMENSIONS
Overall: 11" diameter, 9" high
CARE AND MAINTENANCE
Dust with a soft, dry cloth.
Shipping Info
This item will arrive in 3-5 business days. Please proceed to the Payment & Review page of Checkout for a precise delivery estimate.
Tuxedo Ruffle Shade
Pricing may vary at time of purchase.
Product subject to availability. If you have any questions regarding this item(s), please call
1.866.472.4001
.