Value Sets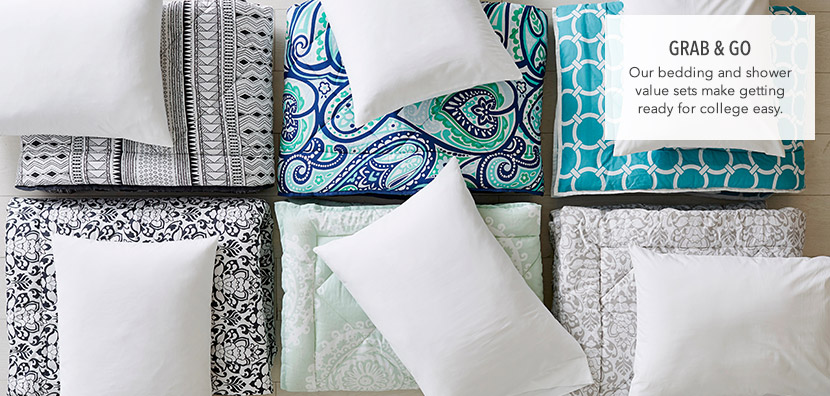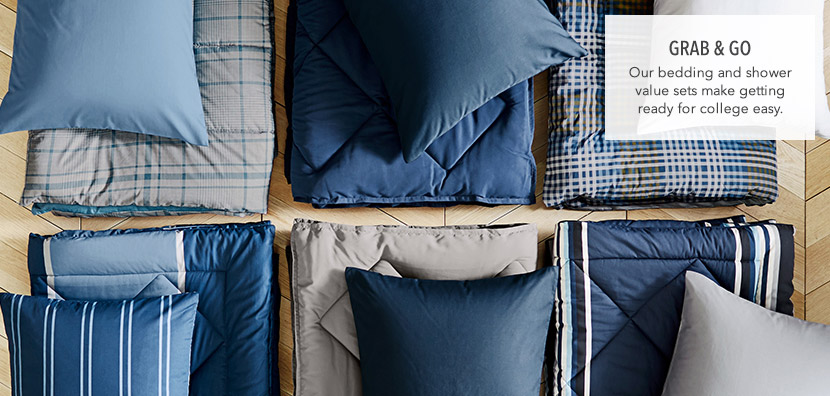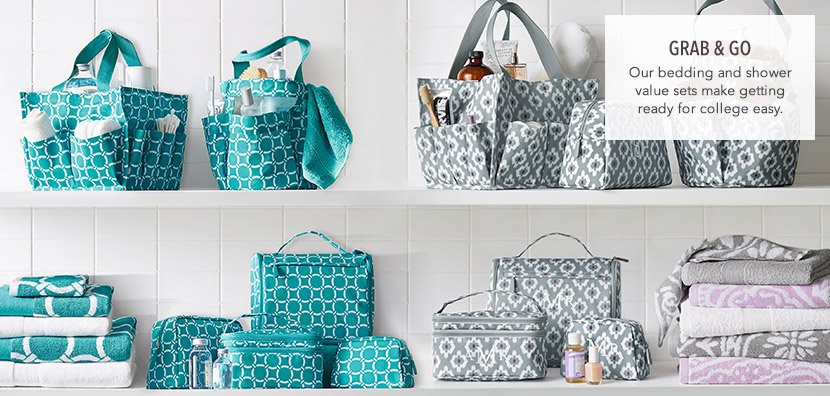 Previous
Next
Value Comforter Sets
Deluxe Comforter Sets
Duvet Bedding Sets
Travel Beauty Set
Student Shower Set
Bath + Beauty Set
Shower + Laundry Set
Value Sets
PBteen's value sets are a great option when you are shopping to stock up on dorm room essentials. From duvet cover and comforter sets to organizer packs, our value sets help you save on complete bundles of bedding and other helpful products that will help make your dorm room comfortable and easy to live in. Not only are our value sets a good bargain, they are also convenient, helping you condense some of the items on your shopping list. Going to college can be a daunting task, but we can help you make the process a bit easier by offering you some all-in-one purchasing opportunities.
Our bedding value sets include a comforter or duvet cover, along with accessory bedding like pillow shams. This can help you get your bedding sorted out with a polished, cohesive look that will help your dorm room stay relaxing and welcoming. Available in a wide variety of prints and colors, there is something for everyone, whether you are traditionally feminine, masculine or somewhere in between.
Our other value sets focus on helping you get organized and keep your stuff together in a small space. From hanging closet organizer sets to bed organizers, you will be able to stash everything you need and keep everything in order to have one less thing to worry about. The logistics of your dorm room should not be something that gets in the way of your studies. Let us do some of that organizational work for you.