Lounge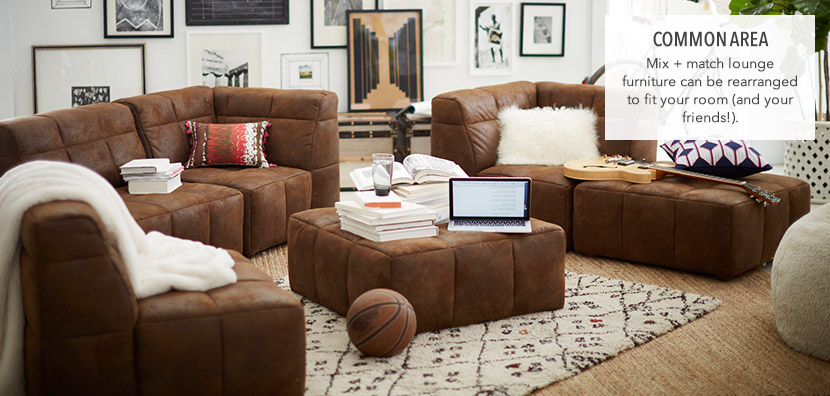 Lounge
Take the boredom out of a bored dorm room with the inspiring selection of dorm lounge furniture from PBTeen. Use the online room planner to design, redesign and recreate your recreation space using our ready-made templates or your own.
Our modular and versatile seating options create a unique, flexible lounge space. The folding hang-around chairs, comfortable cloud couches and faux fur futons in our lounge chair collection offer comfort and durability while seamlessly transitioning a room from the ultimate downtime retreat to study hub central, depending on the occasion.
Adaptable and multipurpose lounge and side tables like our trunks, crates and ottomans provide additional storage, seating and style while our study furniture and accessories make an all-night study session a bit more appealing with everything a student needs, from desk sets and task lighting to calendars and inspiring wall art.
The must-have and wish list items for college become less overwhelming with our online interactive college checklist. It is easy to use and provides a printable list for your specific school's essentials. Just select the specific state, find your school, print the list and start shopping. Don't forget to take advantage of the bundle and save complete dorm sets using our student discount program.